The perfect skin care routine for acne

What you should do to heal your pimples and keep your skin clear
Acne is not limited to teenagers; adults can also struggle with cysts and big red zits. For women, it can occur right through to menopause. However, a good acne skin care routine can definitely help to fight breakouts and to get clearer skin. Read on for some tips on your daily process to unclog pores, keep them cleansed and heal pimples successfully. You will see, it doesn't need to be complicated to be effective. :)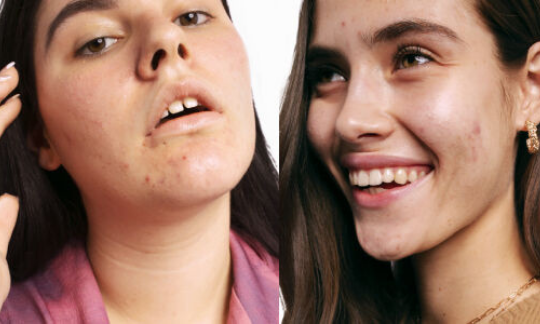 WHAT IS ACNE?
Acne is a skin condition that causes pimples, whiteheads or blackheads. It happens when hair follicles are clogged up with sebum (oil produced by sebaceous glands) and dead skin cells.
This can be explained by different things such as hormones, stress, bad eating habits, or even sun… They can stimulate an overproduction of sebum from sebaceous glands, blocked by dead skin cells, leading to an outbreak. Sometimes it leaves scars on the face and causes emotional distress. That is why it needs to be taken care of as soon as possible with a good skin care routine for acne. In the case of moderate to severe acne it is important to go to a dermatologist as well; as a matter of fact you might need medical treatment, such as oral antibiotics to reduce bacteria.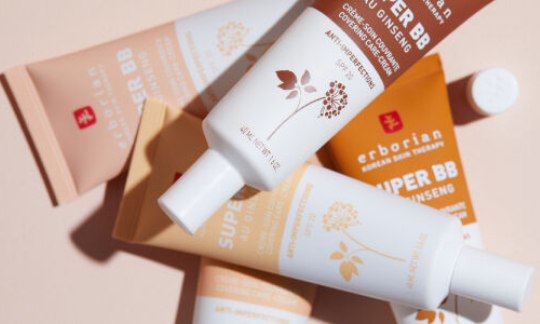 THINGS YOU NEED FOR YOUR SKIN CARE ROUTINE FOR ACNE
No need for much time or money to win the battle against blackheads, whiteheads and pimples! :) Only good products and a few minutes twice a day will be required to perform the best skin care routine for acne.

Always choose products that are kind to the skin. Have a look at the labels and ingredients: from cleansers to makeup, cosmetics must be labelled as hypoallergenic or non-comedogenic.
Finally wash anything that comes into contact with your skin (hands and accessories).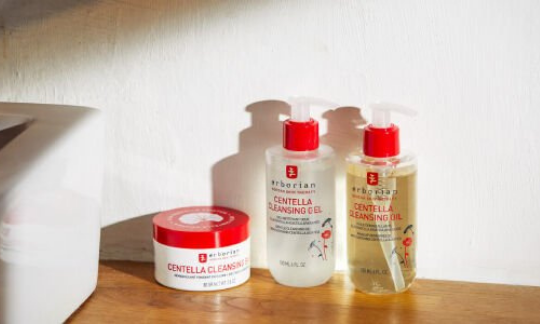 THE FIRST (AND LAST) STEP OF YOUR SKIN CARE ROUTINE FOR ACNE: CLEANSE GENTLY
Wash your face twice a day, but always in a gentle way: don't scrub or use harsh exfoliants. Never forget acne is an inflammatory condition, so over-cleansing could irritate the skin and lead to more redness.
In the morning you can use a gentle foaming cleanser to wash your face softly and eliminate the impurities thoroughly. Rinse with lukewarm water (hot water can irritate the skin).
Washing your face at night is also critical to success in your skin care routine for acne, especially if you wear makeup! A double cleansing is a good option. The oil-based cleanser will completely melt away oily particles (e.g. makeup, pollutants, excess sebum) that have built up throughout the day. The water-based cleansing that follows eliminates oily residues on the skin and helps to prevent the appearance of spots, redness or blackheads.
This process will ensure you get rid of all traces of makeup and dirt every night.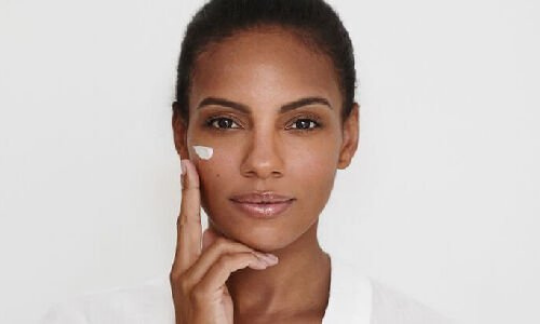 STEP TWO OF YOUR SKIN CARE ROUTINE FOR ACNE: USE YOUR ACNE MEDICATION
It's time to apply your acne treatment following your dermatogist's recommendations.
If you are using an over-the-counter product, it can take more than a month to work. If you're still not seeing any results after a few weeks, you should consider going to a dermatologist.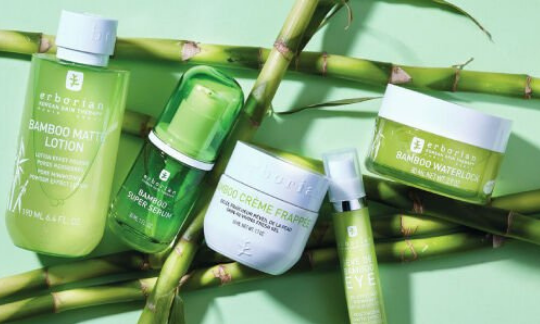 STEP THREE: SMOOTH ON YOUR OIL-FREE MOISTURISER
You may think using a moisturiser could be counter-productive on oily skin? Well, it is actually quite the opposite! As acne medications can dry out skin, it is important to apply a moisturiser twice a day, after cleansing. It will reduce irritation and strengthen the skin's barrier function.
Try Bamboo Cream Frappée! This fresh gel contains a bamboo waterlock complex that hydrates and energises the skin all day long. Thanks to its light texture it is instantly absorbed to provide an immediate boost to the skin.
If your cream doesn't contain SPF, don't forget to put on sunscreen!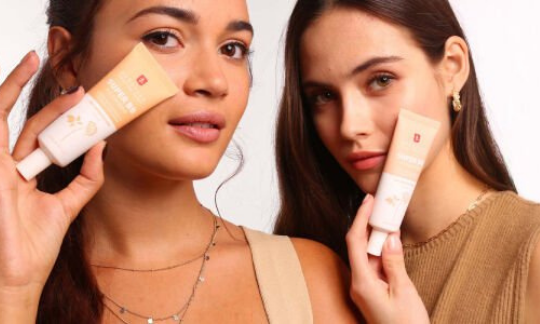 MAKEUP CAN ALSO BE PART OF YOUR SKIN CARE ROUTINE FOR ACNE!
Breakouts can be persistent. It can take time for pimples and bumps to heal. In that case, using makeup after putting on your moisturiser can be a great help to dealing with it. :)

Check out our tips on how to cover spots and imperfections and discover our Super BB! A unique BB cream that provides more coverage than the original cream and helps to clear acne-prone skin thanks to its formula enriched with Niacinamide.